As Greece's fifth-largest island, it's necessary to rent a car to see all of Chios. Of course, I didn't know this until I got there. I had spent all my research time (which was admittedly not much) on finding a surf spot in Greece, neglecting to really look into what to do on Chios. Other than spending time with the refugees there (and a visit with a friend who was spending her summer across the water in Izmir, Turkey), I had no other plans for my time on the island.
Upon arrival, I got bored quickly. The port city of Chios is quite small, and beyond cafe-hopping, there wasn't much to do. I spent a whole afternoon walking around trying to get a pedicure with little success. (For anyone looking for a business opportunity, may I suggest a nail salon in Chios? Of the three I found, all were booked up for the next few days, one even for the the next 10 days; there's clearly good demand.) And I'm not made to lounge on the same beach for too many days in a row.
I took notes from the in-flight magazine I stole from my flight from Belgrade. They had a feature on Chios, so I made a list of all the highlights and turned that into a road map for a day trip around the island.
Megas Limnionas beach
I drove south to Megas Limnionas beach, which the mag said had shallow water. The rocky beach with clear (and yes, shallow) water was a nice place to be in the hot morning sun. There were few amenities, but it was nice and relaxing without a huge crowd.
But as noon approached I needed some serious shade, so headed for the new and air conditioned mastic museum, 2.5 km outside of Pyrgi. Plus, I could finally learn what this mysterious "mastic" was—a word I kept seeing advertised in storefronts in the town of Chios.
The Chios Mastic Museum
Up a red dirt road to the top of a hill overlooking Pyrgi, I found the new and very modern (unlike anything I could see in town) museum. Despite it being midday, it was quiet; I was one of maybe four other visitors at the time, so I enjoyed a leisurely and cool stroll around the premises.
Mastic, I learned, is a resin from a particular tree, which grows especially well here on the island. Signage declares mastic a potential panacea—its medicinal uses include the digestive system, oral cavities, and skin problems. It's also used for cooking, cosmetics, sunscreen, chewing gum, antidepressants, lip balms, laxatives, and even paint.
I was impressed with this little-but-comprehensive museum. I learned not only of its uses, but also of its cultivation, past and present, and its importance to the people of Chios. As a short film (unfortunately mostly in Greek) said: "An ancient flavour became a word. A word which traveled through word of mouth. A word became a geographical landmark." It's obvious that the island is extremely proud of this export, and it's nice to see some investment in a tourist facility that can show it off.
Tickets are €3, and the museum is open 10 am to 6 pm (summer)/5 pm (winter).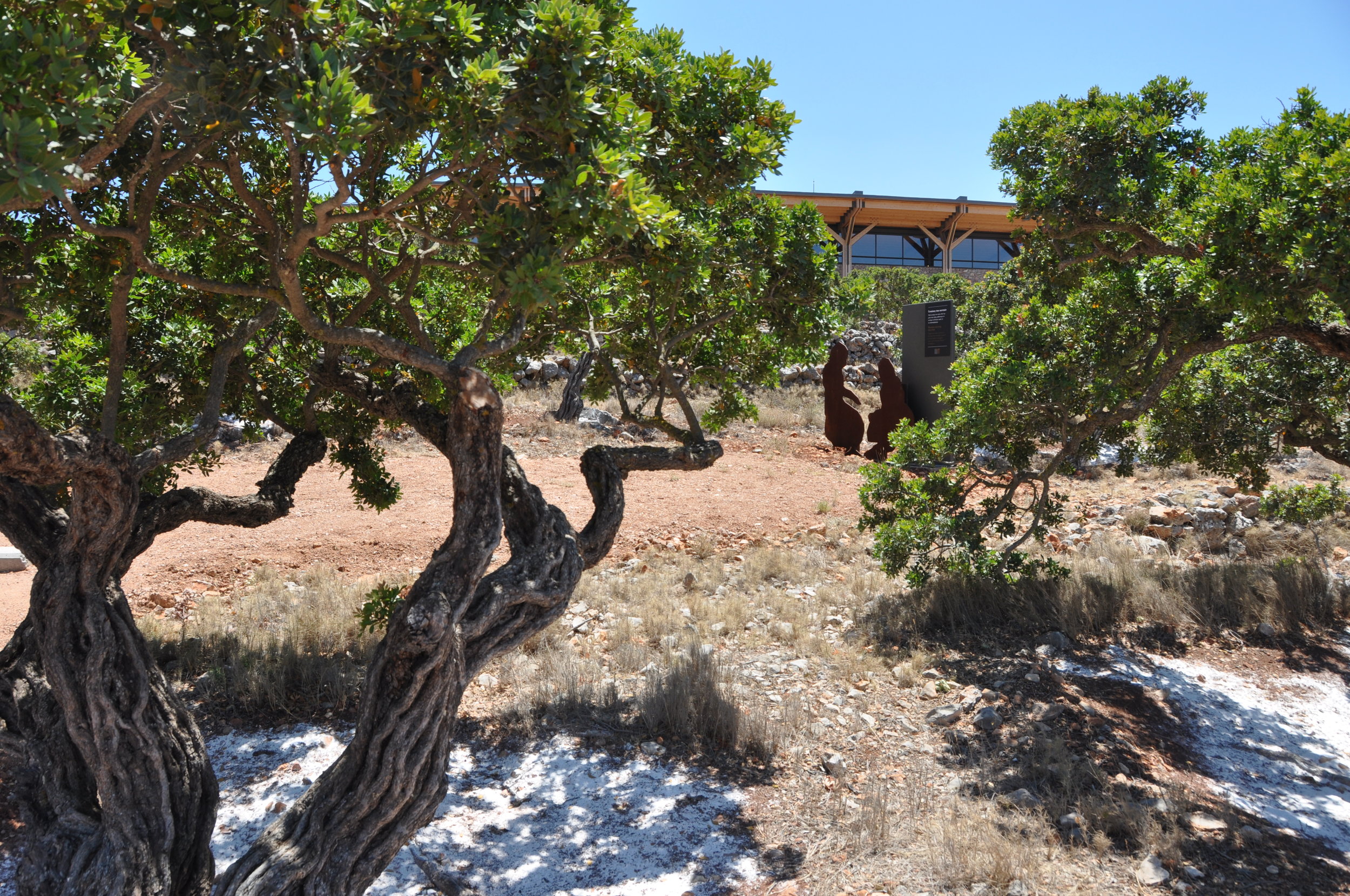 Pyrgi
A short drive into town brought me to my next stop. I walked around the medieval neighbourhood to admire the geometric black and white motives, called Xysta, on the facades of nearly every building. The historic buildings were beautiful, but it was too hot, and I had lots more to see.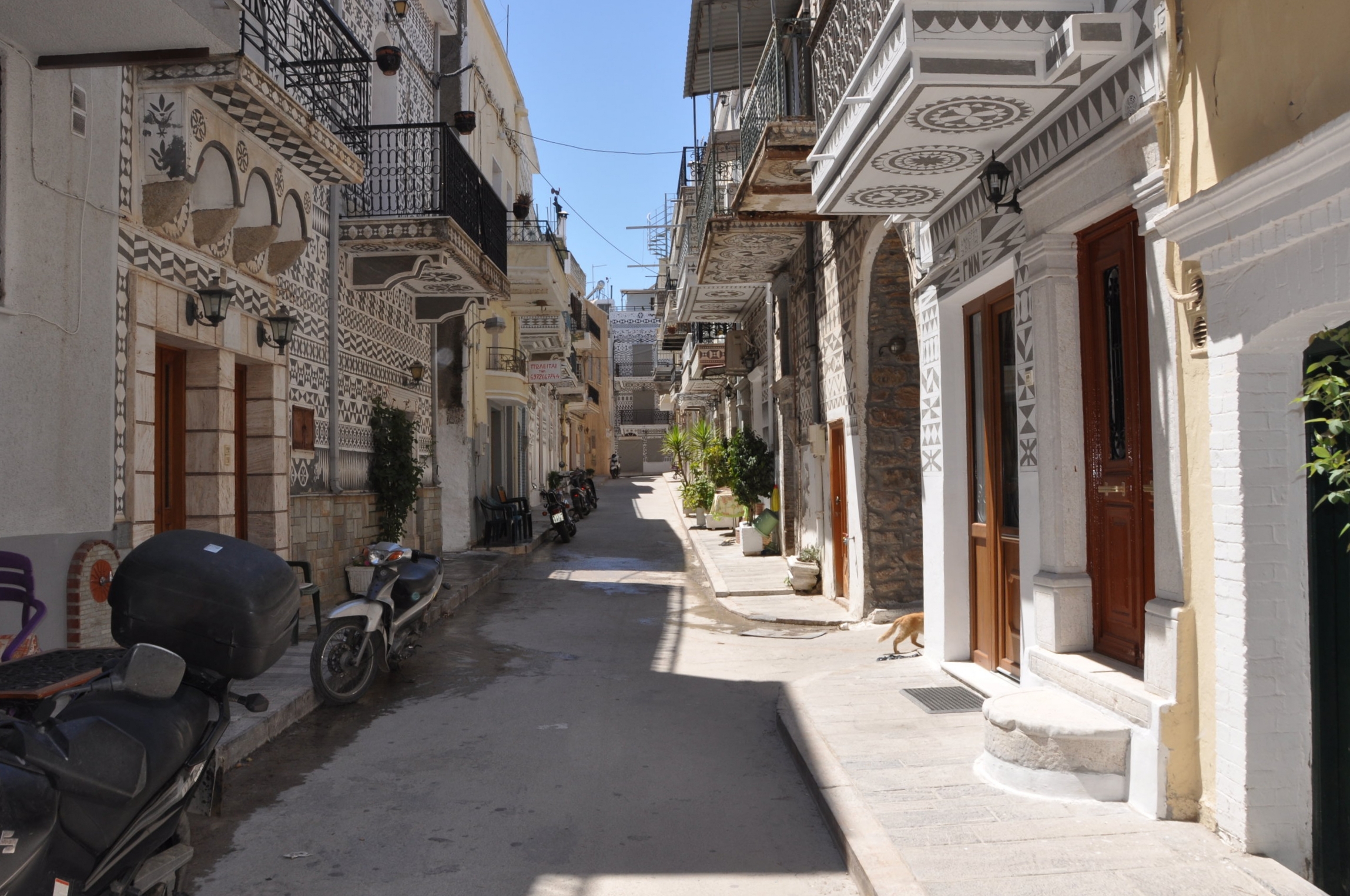 Mavra Volia Beach
I backtracked a bit to Emporios village, where I stopped at another beach: Mavra Volia. The magazine advertised this as a black pebble beach, a relic of an ancient volcanic explosion. The beach was small, and there were plenty of coloured pebbles mixed in with the black ones. It was not exactly what I was expecting. I wasn't sure why this particular beach had been singled out from the others on the island—and even more confused now that I'm home and see it's rated as the number one attraction on the island.
Mesta
Passing through Pyrgi once again, I drove to another medieval town, one also known for its architecture. Mesta. This gorgeous village had stone walls and narrow streets and so. many. flowers.
I wandered its streets, in love with its adorableness. I wandered past groups of other tourists, on their way to and from their charming hotels. Finally, I wandered, lost in the confusing labyrinth of cobblestoned streets.
"Do you know that you're not in the village anymore?" this kind older gentleman asked. He was wearing Harry Potter/hipster-style round glasses and a mechanic's smock. I immediately trusted him.
"I have no idea where I am," I replied. He easily directed me around the outer walls of the village to the front gate, where I got back to my car.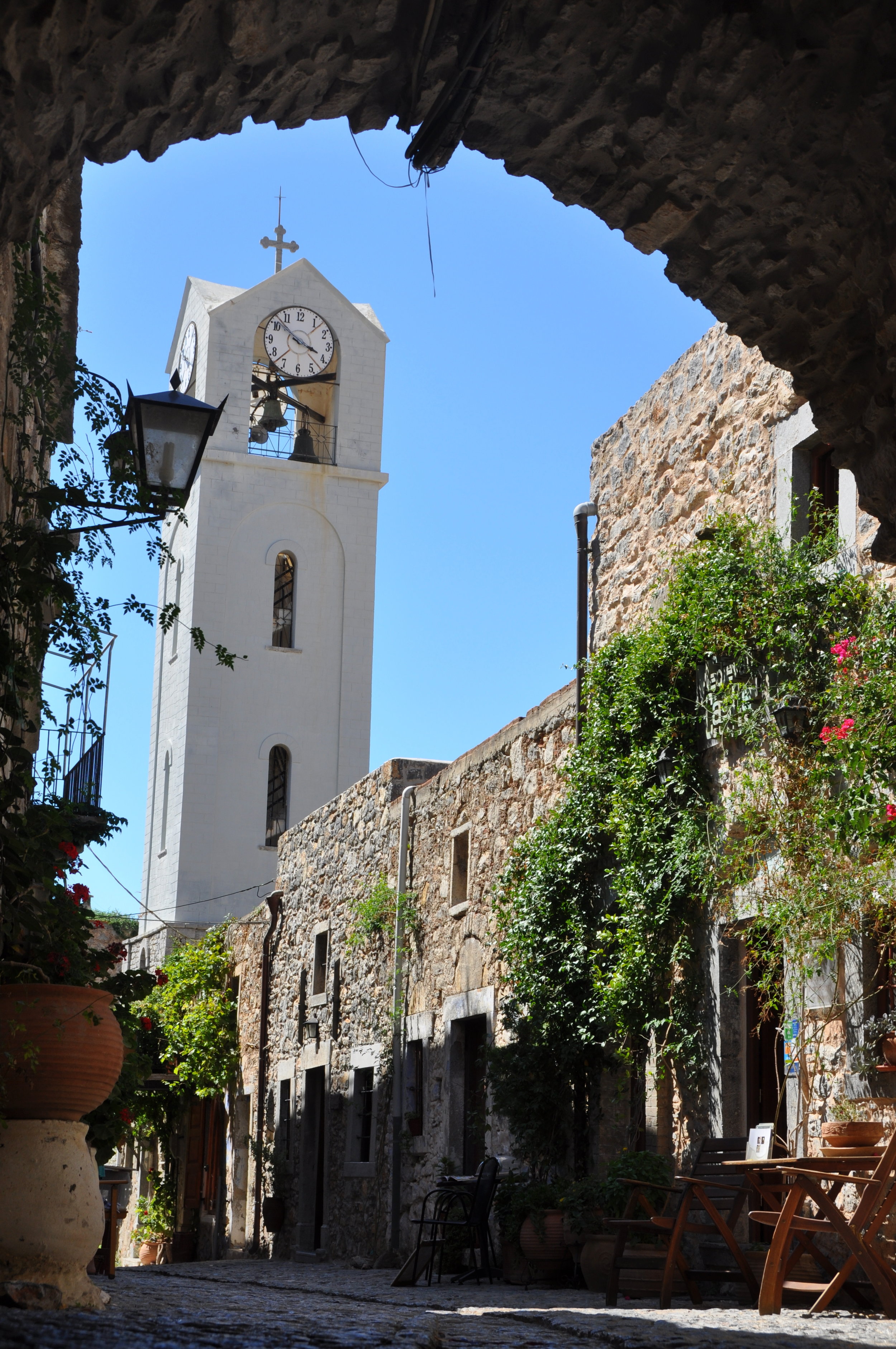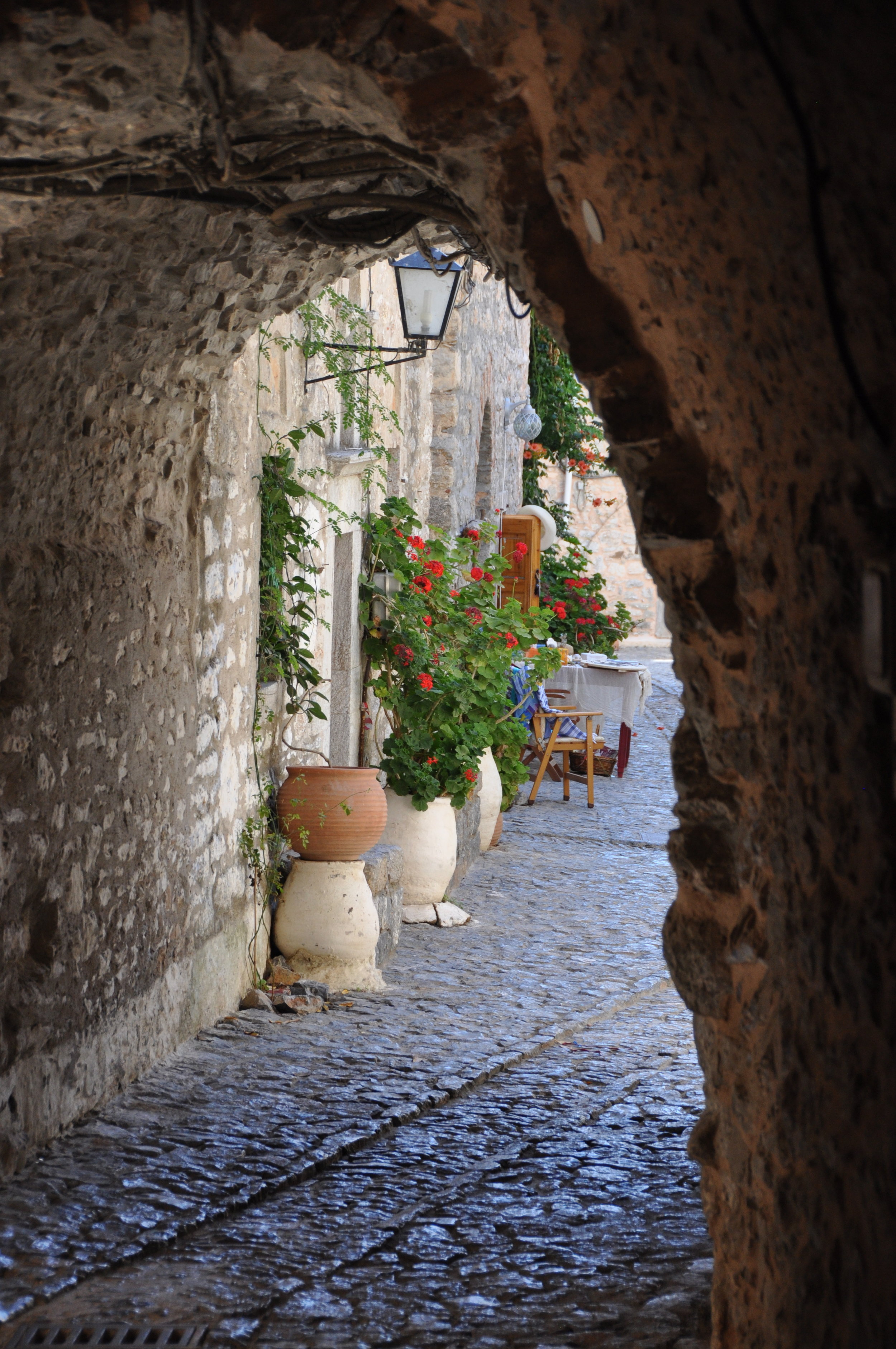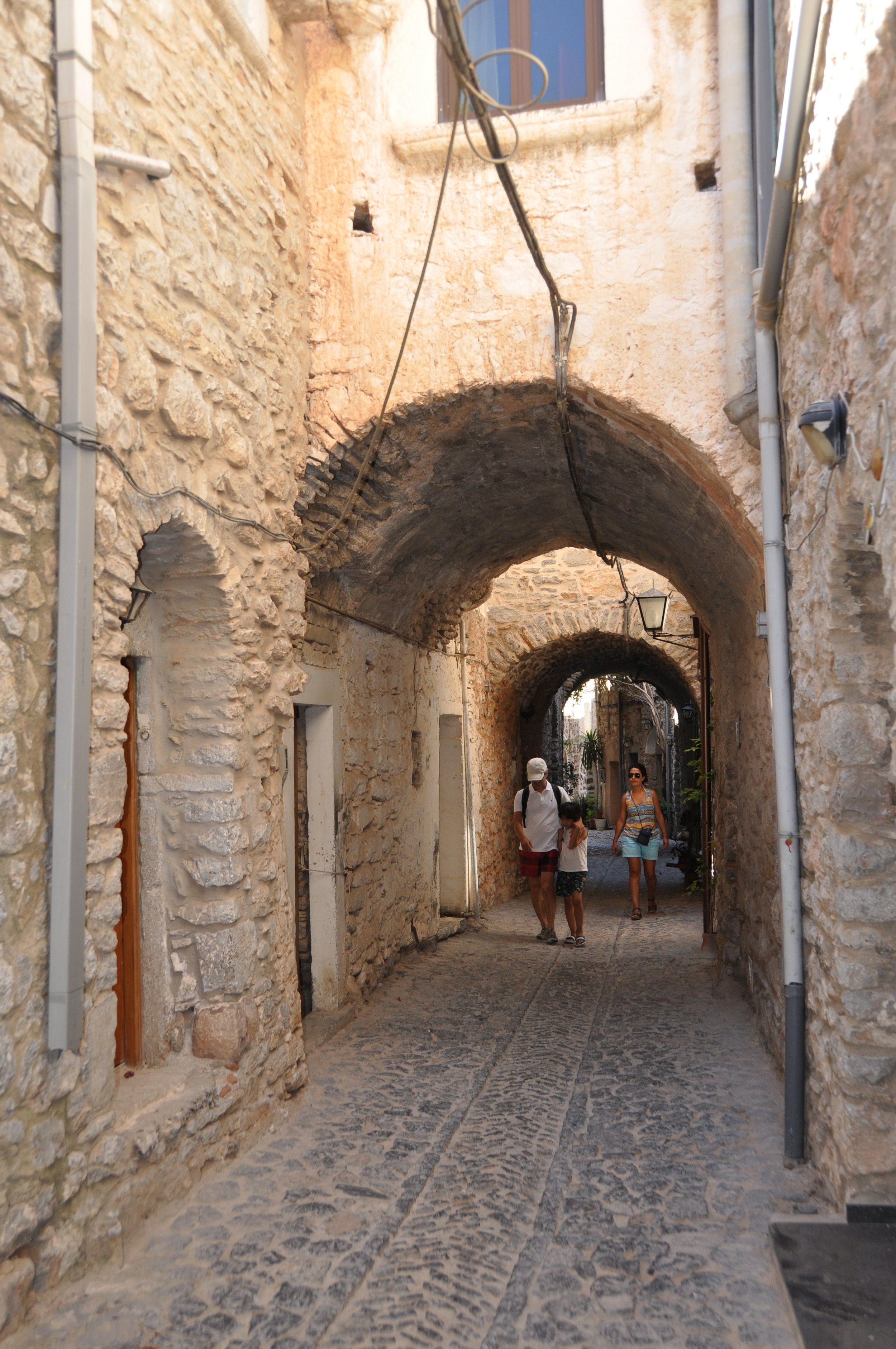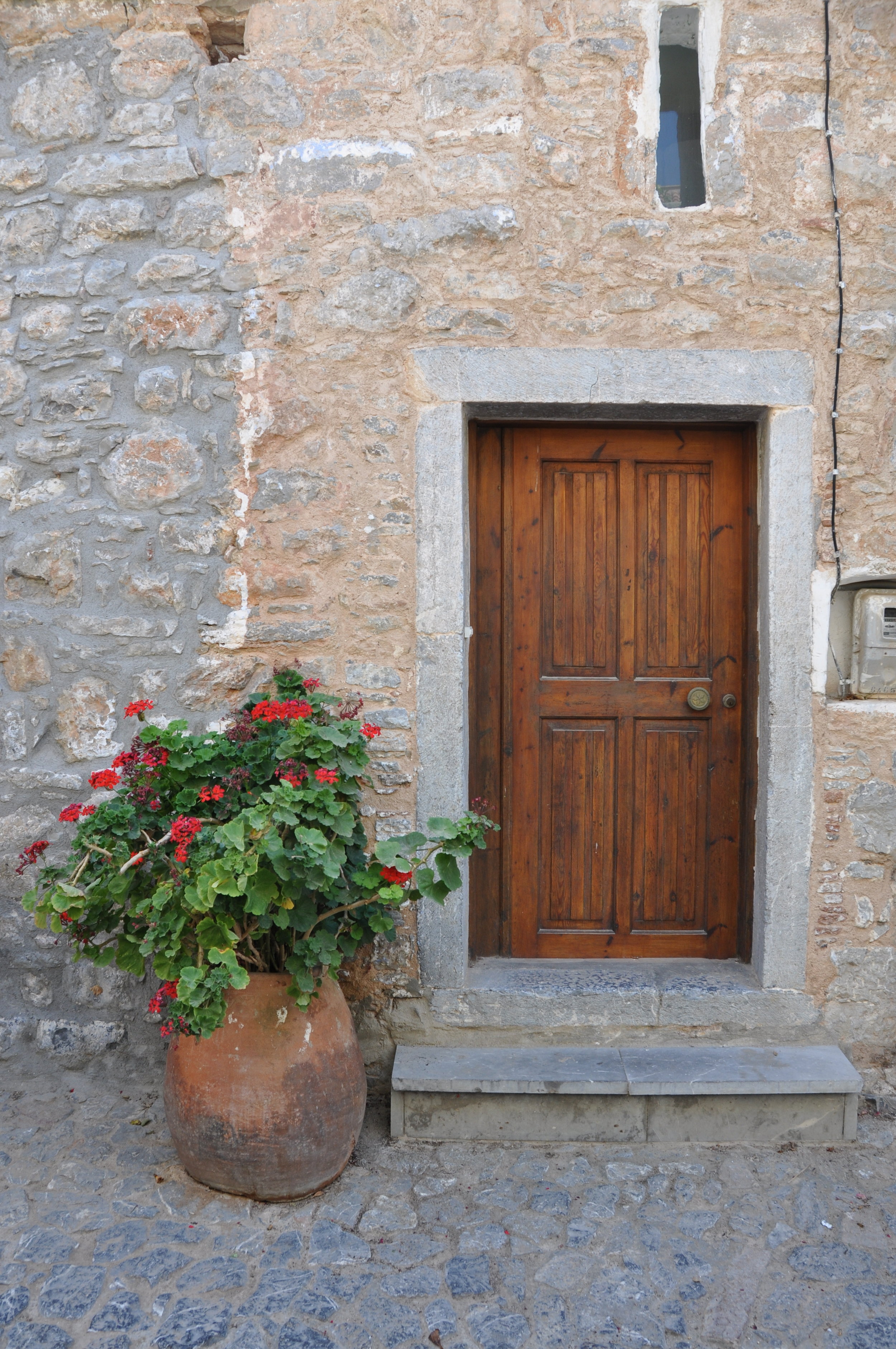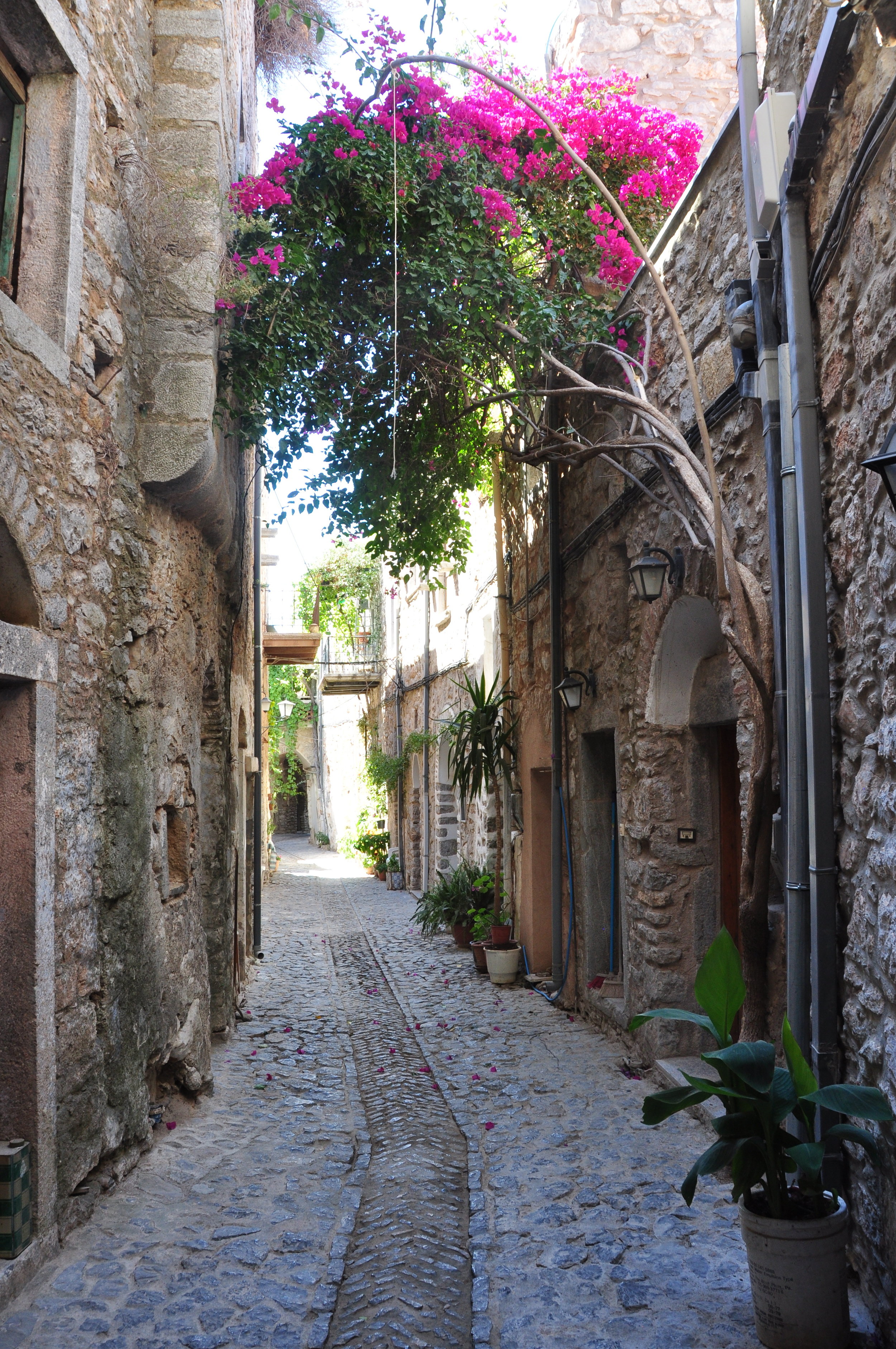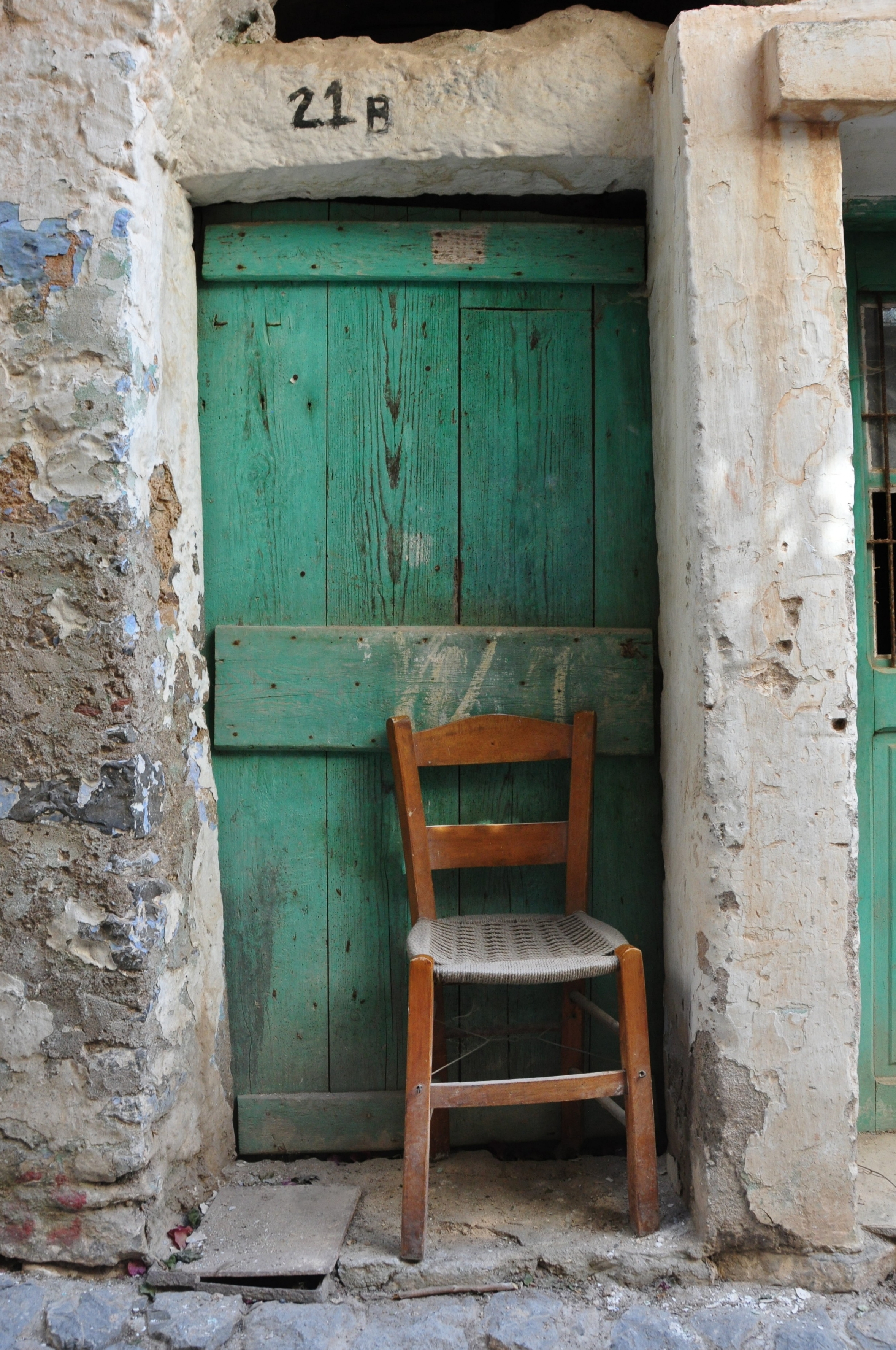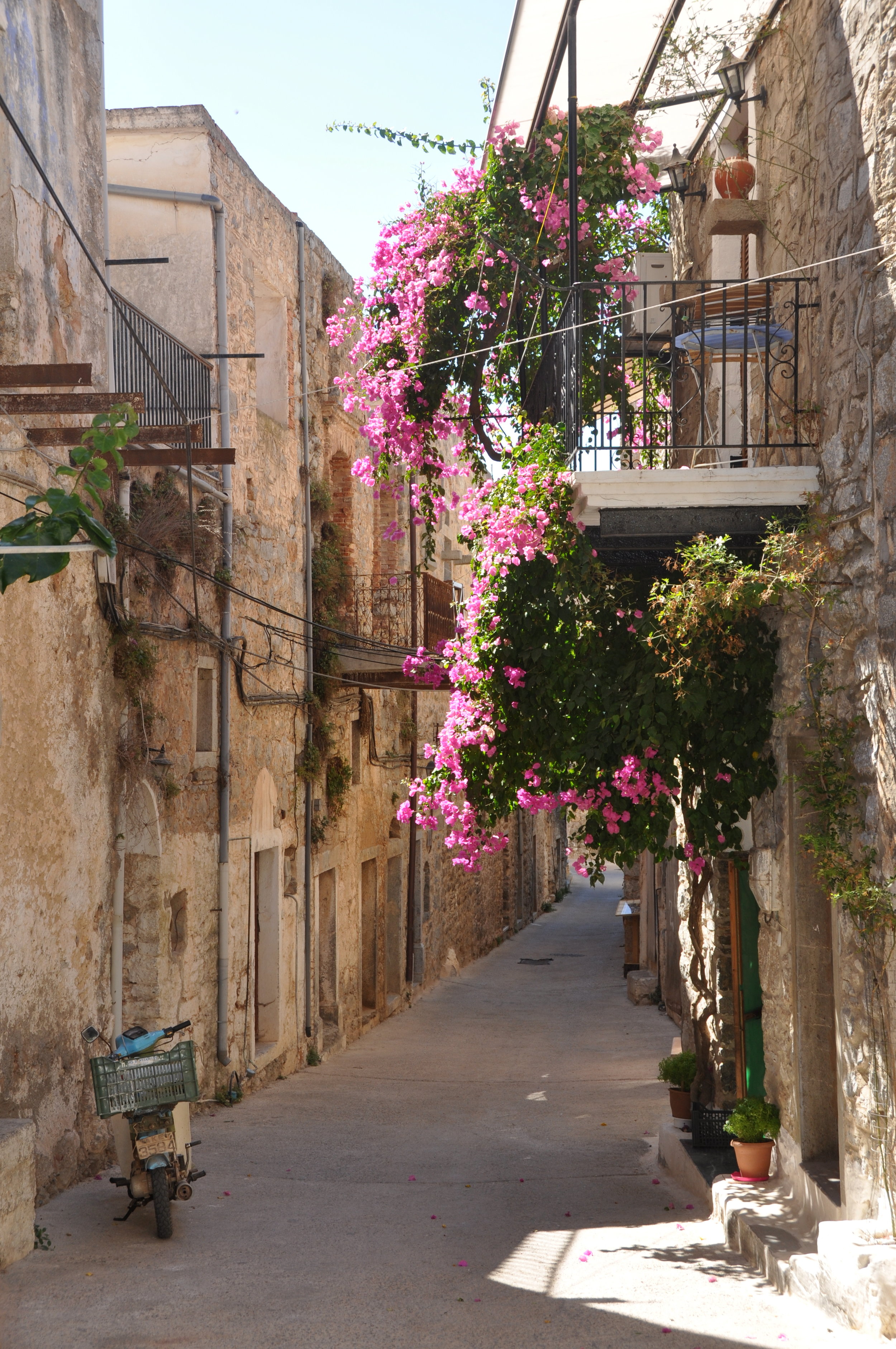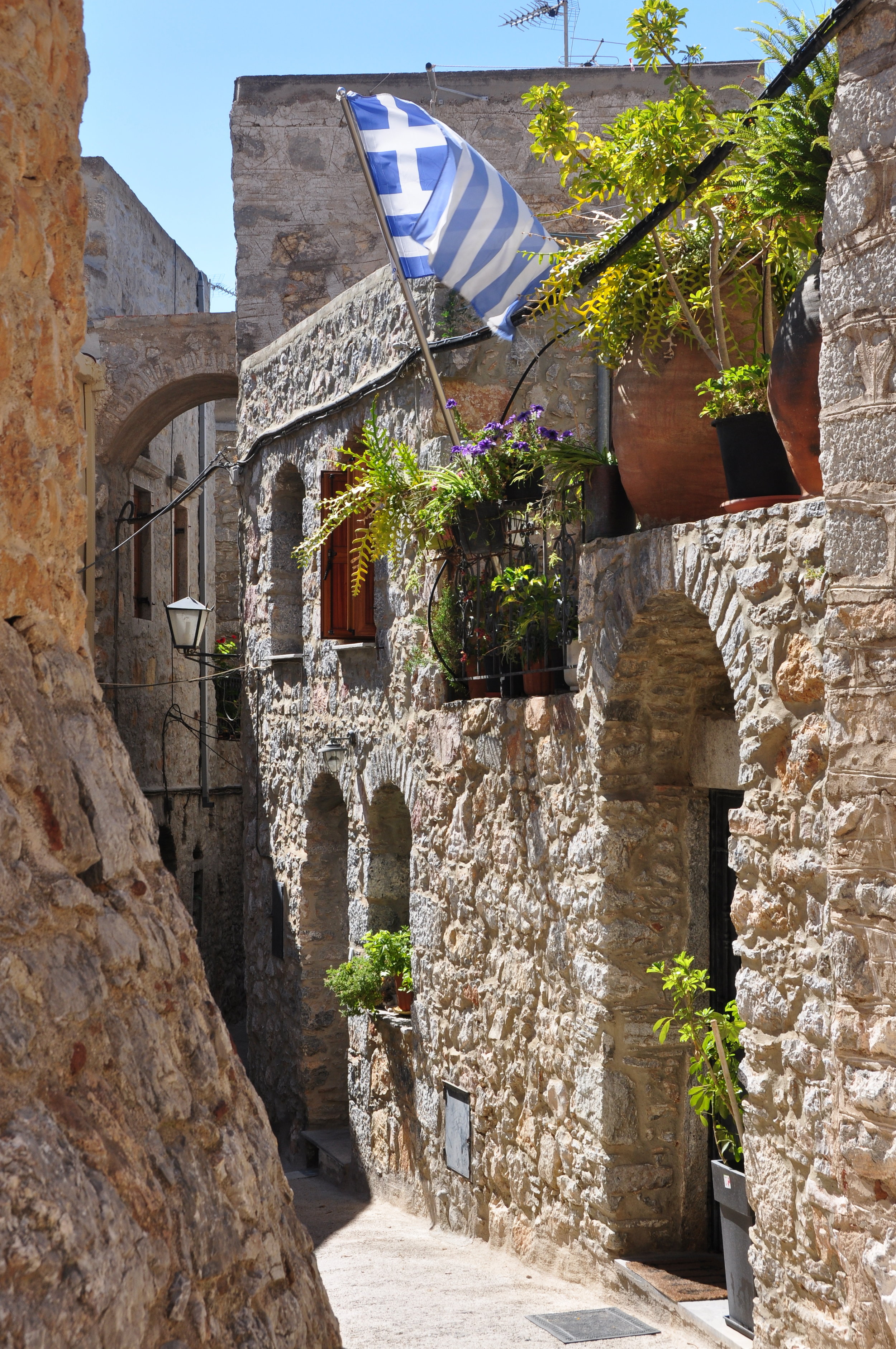 Chios' West Coast
I drove up steep, twisting roads, most of which had no guardrail to protect me from falling. I wondered if I was more enamoured by the views because of my fear-induced adrenaline. Driving alone, it was difficult to take pictures. There were few other cars on the road, though, so I did manage to stop on a few occasions to use my camera.
I didn't make it to any of my other stops. After driving up north to Volisos, where I had optimistically imagined I would have time to do a nice 2.5 kilometre hike, I discovered most businesses had closed for the night, including its famous castle.
If I had to do it again, I would rent a car for two days: one day to explore the south of the island, and another to explore the north. I had wanted to see the castle and do the hike, but also drive to Nea Moni in the centre of the island to see its monastery's "stunning and rare mosaics", designated in 1990 as a UNESCO World Heritage Site. There was also Homer's Rock at Daskalopetra, a plain rock where Homer supposedly once sat to teach his poems, another beach I wanted to see. And at €40 per day for an automatic vehicle (it would have been €5 cheaper if I had been confident to drive a stick-shift), it's definitely easy and affordable to rent a car on Chios for multiple days.
The Drive Back to Chios City
But as the sunset arrived, I was happy with how my day had turned out. Just driving around, even without a destination, was a lot of fun on Chios island. I loved being on the move, passing through these cute little towns and seeing the gorgeous North Aegean Sea views. There's a whole lot more to Chios than its port city.
What's a favourite road trip you've taken? Have you ever rented a car abroad? Let me know in the comments below!