There's a crosswalk in the Dorćol quarter of Belgrade that is a literal zebra crossing. (I crossed this street about a dozen times, much to the confusion of the Belgraders in the area, I'm sure.) To visit, head to the Dorćol neighbourhood, located near the Danube River and Kalemegdan Fortress, and wander around.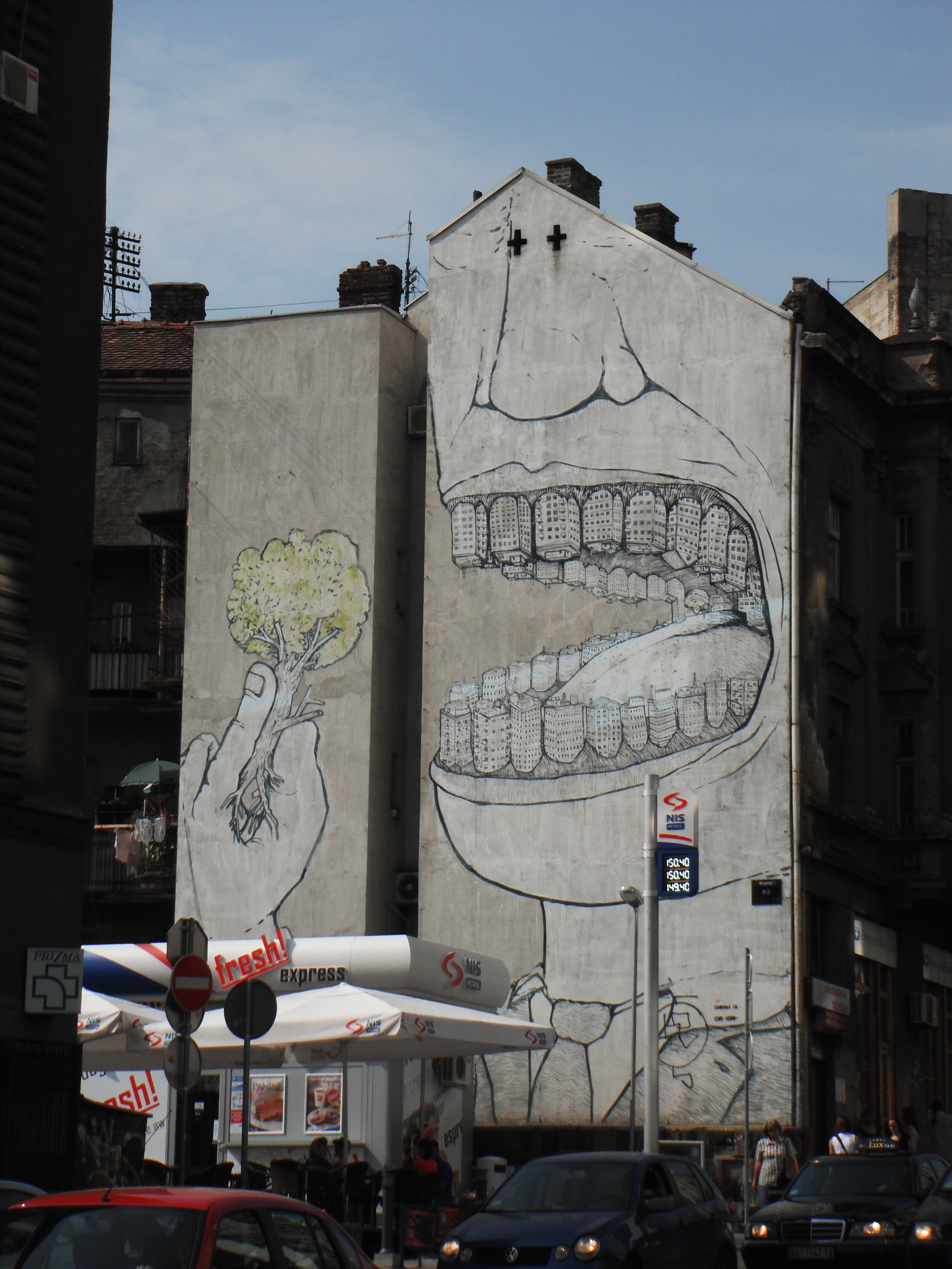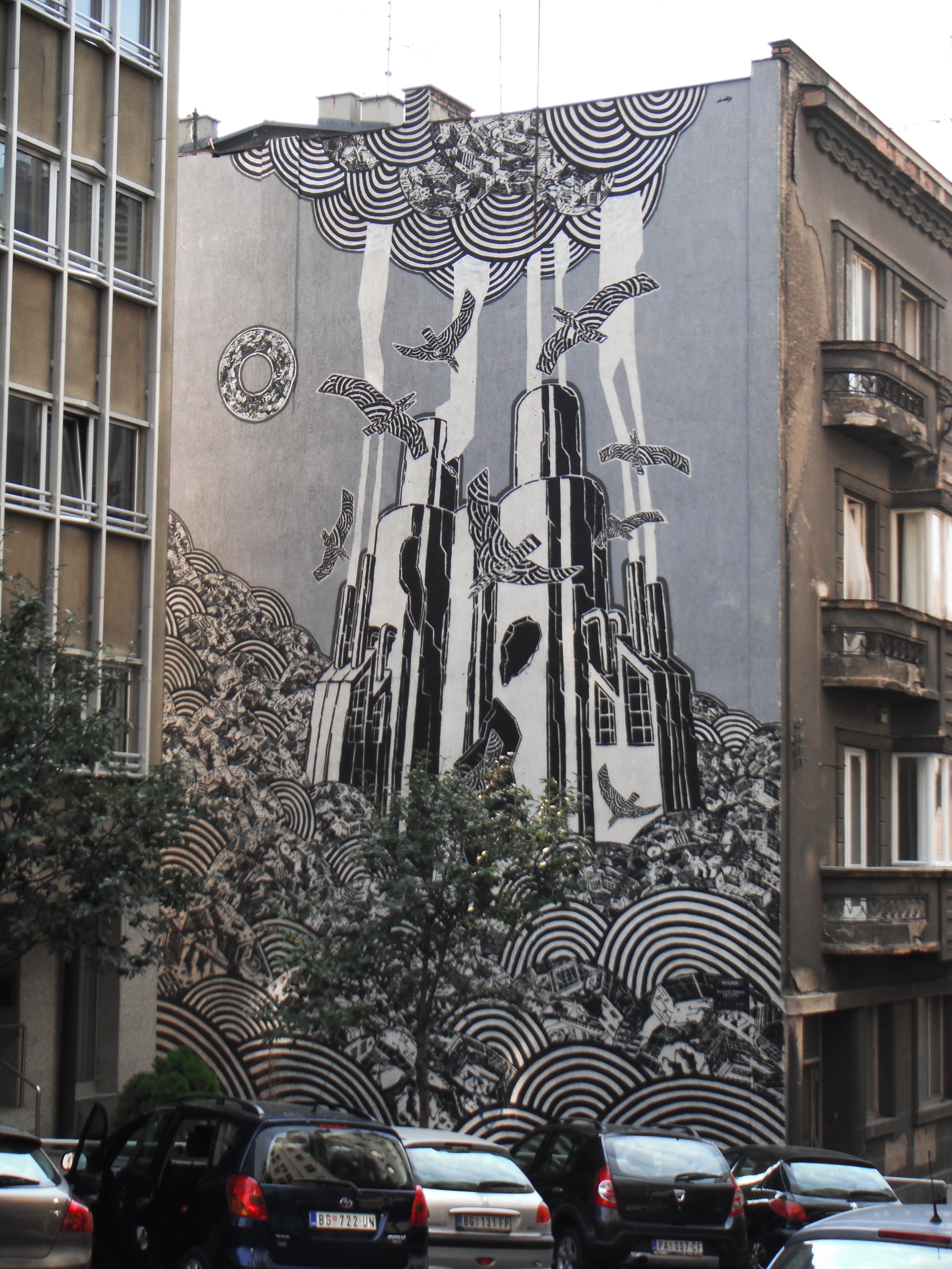 Belgrade has some amazing, thought-provoking art on the sides of some buildings. The one above of the person eating the tree is one of the city's most famous. It was painted in 2009 by the Italian artist known as Blu for a summer festival. The Belgrader website suggests a walking tour of the city to check out more of Belgrade's great murals.
Heading out the capital to a resort in the countryside in order to escape the summer heat, we came across these signs. Instead of simply stating that one was entering city limits, Serbia has this sign. When exiting a city, it's the same cityscape silhouette with a red diagonal line through it. Effective and fun.