One stop later I was at Meiji-Jingumae, the subway station nearest the Meiji Jingu Shrine. The shrine was built after Emperor Meiji and his consort, Empress Shoken, who passed away in 1914 and 1916 respectively. Emperor Meiji, having promoted the combination of foreign influence and Japanese culture, is said to have laid the foundation for modern Japan and well respected by the Japanese people, even today. Empress Shoken is called the "model of the modern Japanese woman" for not only supporting the Emperor but also dedicating herself to the promotion of national welfare and women's education. Dedicated in their honour in 1920, the shrine sits in a forest with over 100 000 planted trees; it's a cozy natural retreat in the middle of the city.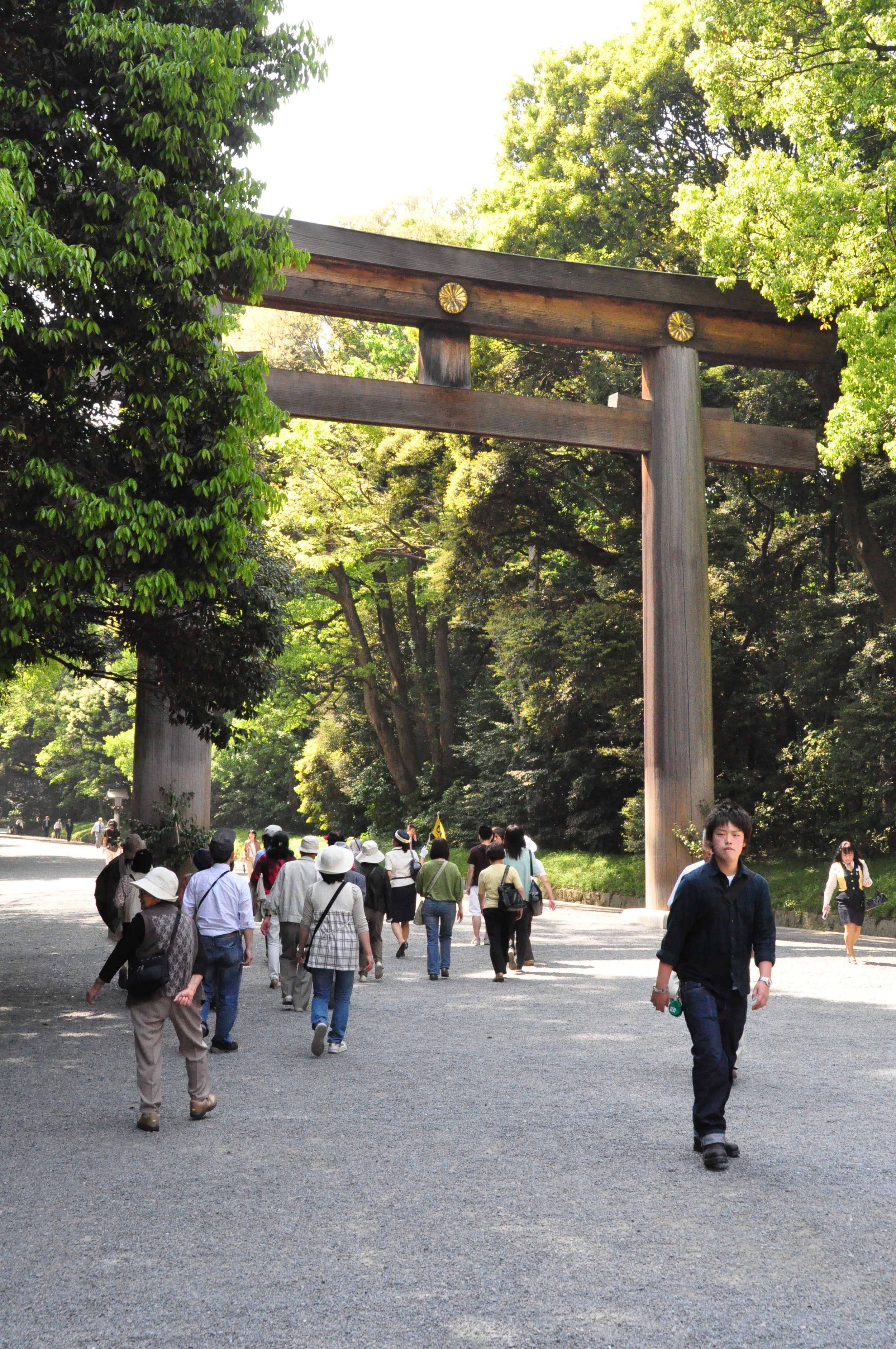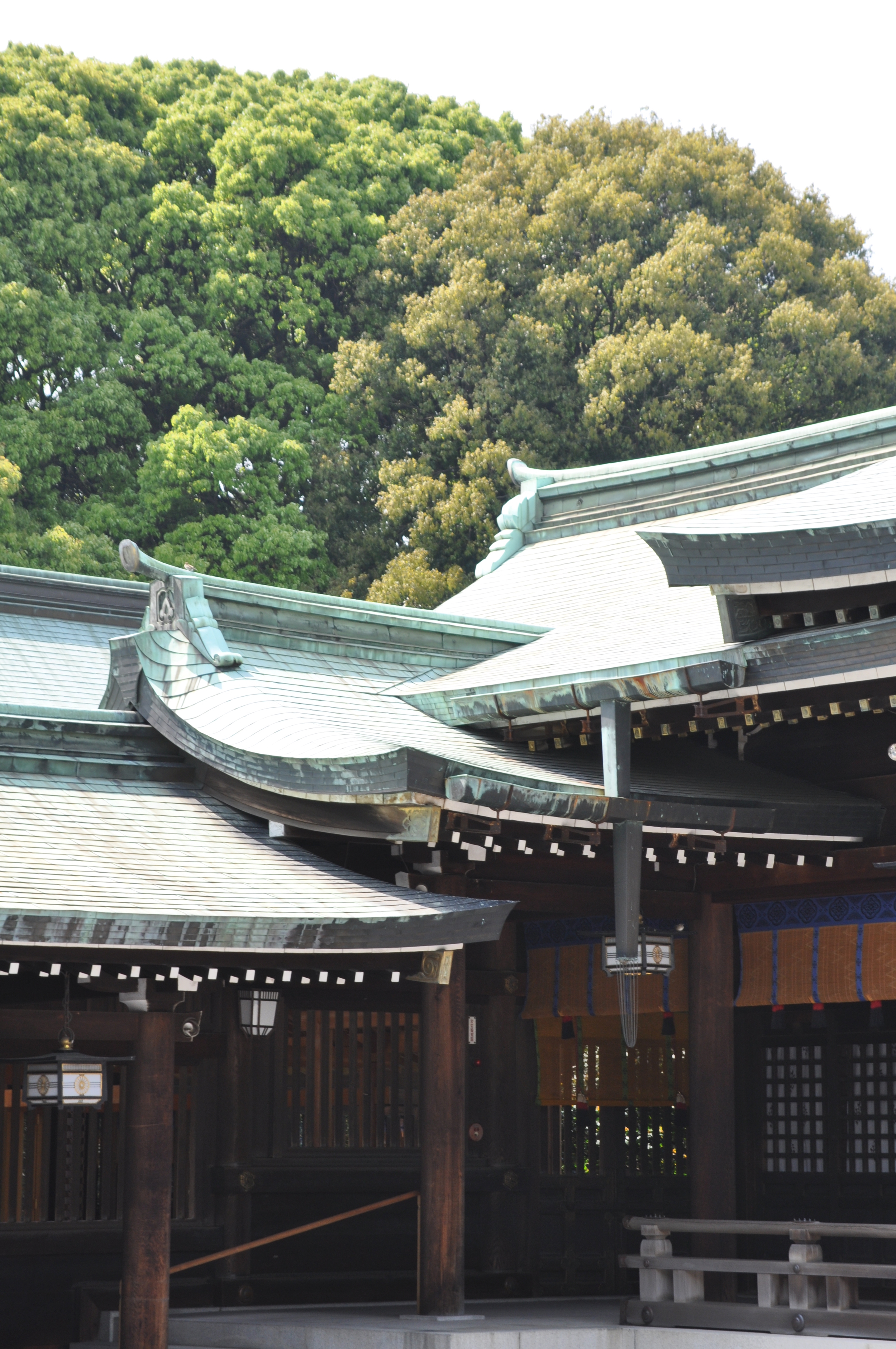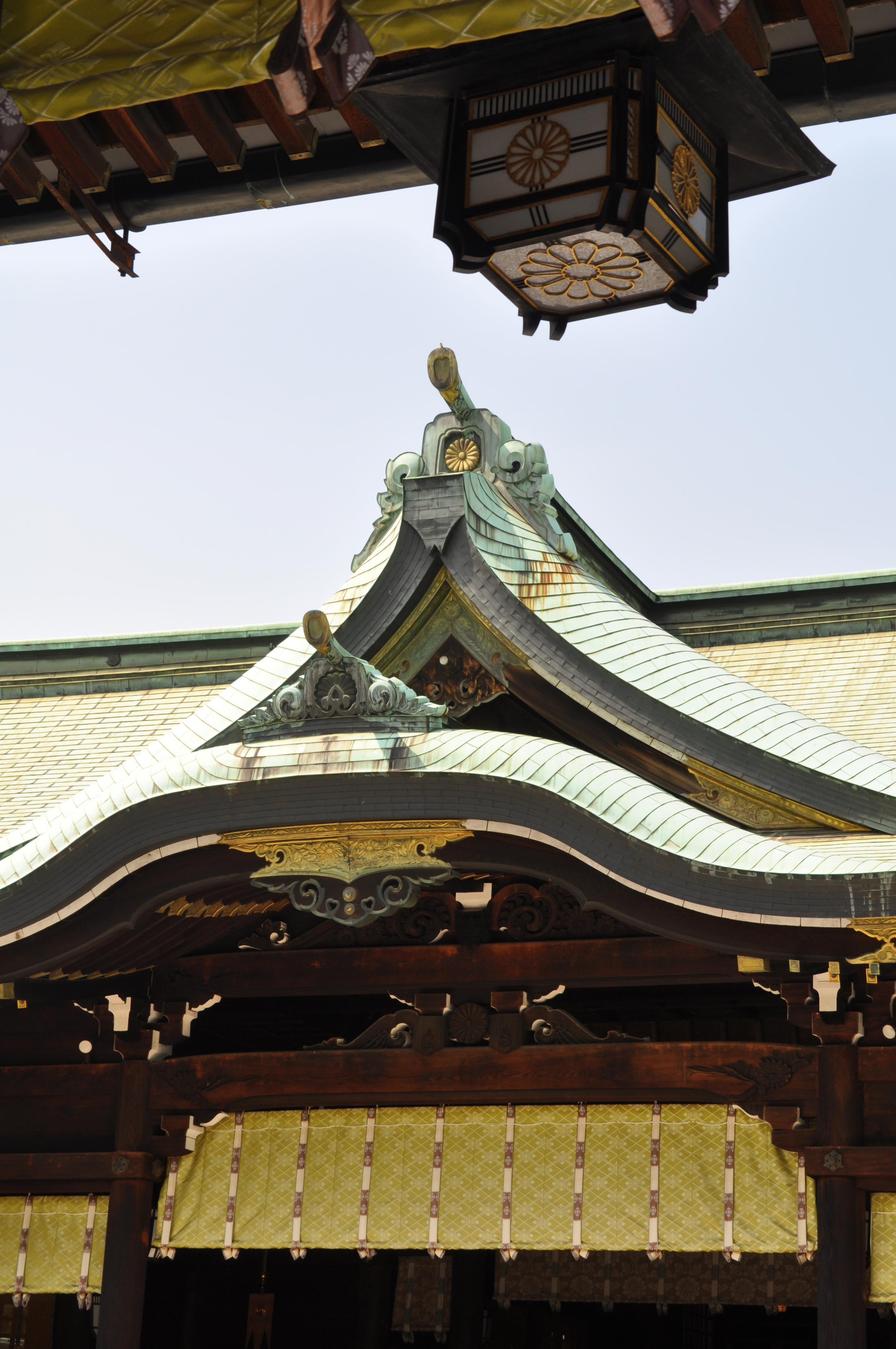 Despite the holiday weekend crowds, my stroll through forest was a peaceful one. I passed under the grand shrine gate, Ōtorii, which I read is the biggest wooden Myōjin-style "torii" in Japan. The shrine itself, a little further into the forest, was another beautiful wooden structure. It was, like Sensoji, unlike another I've seen in Korea. There was very little colour at all; instead, the structure was mostly a dark wood with a few white and gold accents, all topped with a pale green roof. It look quite beautiful all nestled cozily in the trees.
My pamphlet outlined the ways to pay respect at the shrine, by properly drinking from the fountain and offering coins. I first walked to Temizuya, the fountain, to get a drink. No one was around---the perfect time to teach myself how to use the font. Step one was to use the dipper to rinse your hands: first your left, then your right. After that, I took another scoop of water and poured it into my left palm. I took a drink---or as the pamphlet put it, rinsed my mouth. It didn't mention anything against it in the pamphlet, so I scooped again and took a second drink. Ready for the third and final step, I rinsed my left hand with another scoop of water. And then, without refering to the pamphlet, I did it all again.
I moved over to the main shrine building to pay my respects. I threw some coins into the offertory box and enjoyed the satisfying clangs that accompanied it. According to my pamhlet, I should have bowed twice, clapped my hands, and bowed once again, but I was overcome with shyness and couldn't. Instead, I stood still and paid my respects with silence.
To my left, I saw a huge collection of prayer cards. The collection was displayed in a circle; there were maybe five or six sides, each a couple metres tall with several rows of these overlapping wooden cards, and each of these sides came together to form a circle. The prayers (some funny, some serious) were written in many different languages and came from visitors all over the world. I knew I wanted to write one for my friend who has been fighting cancer for a few years now, but had trouble figuring out how to get an empty card. It took me an embarrassing amount of time to realize that I needed to by a card from the gift shop.
I wrote my prayer on one of the tables surrounding the display. As I finished writing, a man started beating this big drum at the shrine, and big, commanding booms echoed all around me. It was a powerful moment; I felt tears well up in my throat and had to fight them down, back inside.